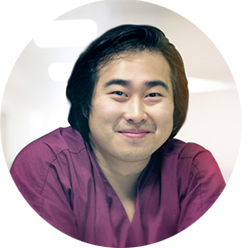 Availability Tuesday - Friday
Dr Xiao Jin was born in China and moved to Australia at the age of two. In 2014 he graduated from University of Sydney with a Bachelor of Dentistry. After graduation, Dr Jin moved to Esperance, Western Australia. There, he worked for Dental Health Services in hospital and school clinics. In 2017 he moved back to New South Wales and joined the Westfund team. Since starting at Westfund, he has gotten to know the support staff and patients. "The dental assistants and reception staff here are like nowhere else. All the behind-the-scenes tasks are taken care of so I can focus on patient care", he said.
Qualifications:
Bachelor of Medical Science, University of Sydney, 2010
Bachelor of Dentistry, University of Sydney, 2014
More about Dr Jin
In his spare time, he enjoys riding motorbikes and learning how to play the guitar. He admits it's not his great strength yet!