Good corporate governance provides a framework for rules, relationships, systems and processes by which our organisation is managed and controlled. Our corporate governance statement influences how our objectives are set and achieved, how risk is monitored and assessed, and how performance is maximised.
For our approach to sound corporate governance, Westfund has drawn from:
The Australian Prudential Regulation Authority (APRA) Corporate Governance Standard for private health insurers
The Corporations Act
The  Private Health Insurance Act 2007
Our Board of Directors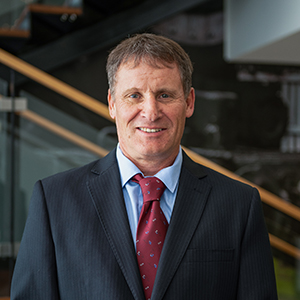 Graeme Osborne
Chair, GAICD
Graeme Osborne has been Westfund's Chair since November 2018. He has been a Non-Executive Director of Westfund since 1996 and chairs the Remuneration and Nomination Committee. Graeme has a background in health insurance, mining and financial services.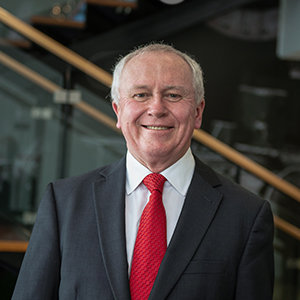 Phillip Burgett
BCom, FCA, GAICD
Phil Burgett has been a Non-Executive Director of Westfund since 2012. Phil's background includes substantial experience in finance and audit, which gives him first-hand experience of the internal workings in many different companies in a variety of industry sectors. He is a member of the Board Audit Committee.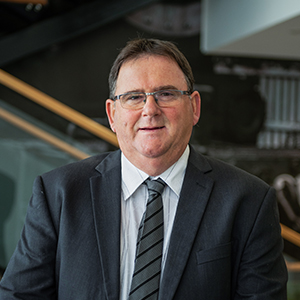 Brian Kelly
GAICD
Brian Kelly has been a Non-Executive Director of Westfund since 2010. He is a member of the  Risk and Compliance Committee. He has extensive experience in the mining industry and was formerly Regional Manager of the Western Mines Rescue Station.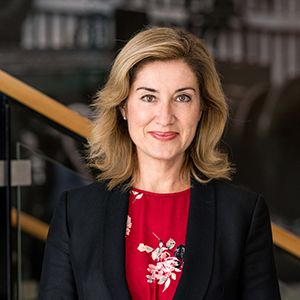 Jenny Dawn
MBA, MPM, GAICD
Jenny Dawn joined Westfund as a Non-Executive Director in February 2021 and is a member of the Board Risk and Compliance Committee. She has enjoyed success in various roles leveraging her leadership and experience in technology, innovation, cyber security, digital, governance and strategy. Her current roles include Non-Executive Director Business Australia and Non-Executive Director Combined Dispensaries Friendly Society Ltd (Pharmacy).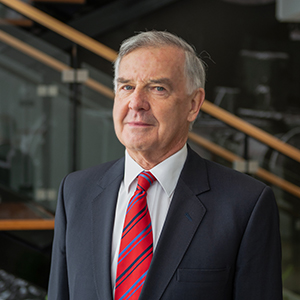 Michael Serong
LLB BA, GAICD
Michael Serong has been a Non-Executive Director of Westfund since 2014, and a Governing Member since 2007. Michael is a member of the Board Risk and Compliance Committee. Michael holds a Bachelor of Laws and Bachelor of Arts degrees from the University of Melbourne. He has provided legal advice to private health insurers for more than 30 years particularly in respect of the National Health Act 1953 and Private Health Insurance Act 2007, Fund Rules, Corporate Governance, Corporations Act, Competition and Consumer Act, and Employment and Industrial matters.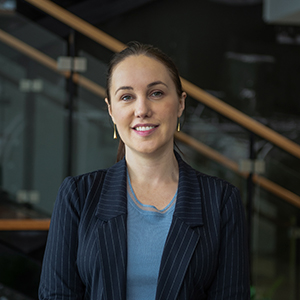 Jordan Tilse
LLB BA, GAICD
Jordan Tilse has been a Non-Executive Director of Westfund since 2017. Jordan is a member of the Board Remuneration and Nomination Committee and specialises in employment law. She has worked in top tier international law firms for over 10 years and is currently Principal and Founder of Law firm Sefton Davis Pty Ltd, based in Melbourne.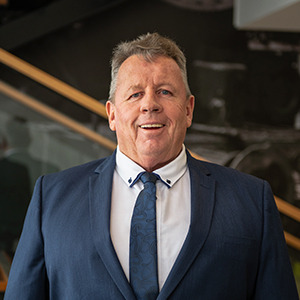 Geoff Wheeler
Dip. HRM, Associate Degree VET, C.MMA, GAICD, JP
Geoff Wheeler has been a Non-Executive Director of Westfund since November 2017 and is a member of the Board Remuneration and Nomination Committee. Geoff has a background in the mining industry, working in coal mines for 21 years, before moving to business and hospitality, working as HR Manager, Operations Manager and now General Manager of the Lithgow Workmen's Club.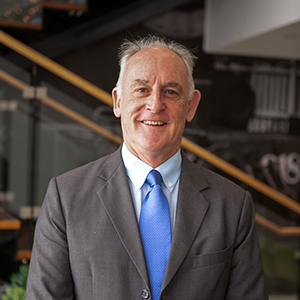 Brad Williams
BBm, Assoc Dip Bus, GAICD
Brad Williams has been a Non-Executive Director of Westfund since November 2017. He is a member of the Board Audit Committee. With a background in the banking sector, Brad has held positions in multiple financial institutions, including the role of Head of Industries, Unity Bank and Regional Manager – Commercial Banking Centre, Westpac Bank.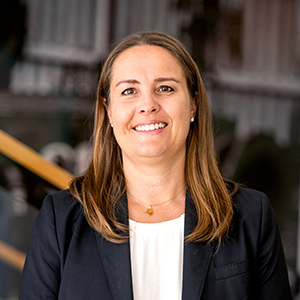 Noeline Woof
BEc, FIAA, GAICD
Noeline Woof was appointed Non-Executive Director in February 2021 and chairs Westfund's Board Audit Committee and Risk and Compliance Committee. She has senior executive expertise in risk and financial management and is a qualified Actuary with more than 25 years of insurance experience. Noeline holds Board roles with Hollard Insurance Limited and Pacific Life Re Australia.
Our Executive team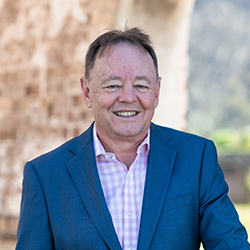 Mark Genovese
Chief Executive Officer (CEO)
With more than 35 years of experience across the member owned banking sector, Mark has a wealth of knowledge and expertise in placing communities at the centre of organisational strategy. Prior to Westfund, Mark served as CEO of Unity Bank which serviced regional communities in both NSW and Queensland. He also led the Australian Credit Union Movement's international development activities in the South Pacific and South East Asian regions, and domestic development activities including the development of new credit unions and the expansion of existing credit union services within rural and regional Australia.
Throughout his career, Mark has held several leadership positions with different credit unions and also spent eight years at Australia's peak credit union body, Credit Union Services Corporation Australia Limited (Cuscal).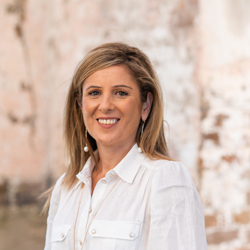 Liz Casmiri
Chief Health Care Services Officer (CHCSO)
Liz oversees all Westfund's health-related services, including Westfund's Eye Care and Dental Care Centre and the growing suite of Health and Wellbeing programs and initiatives for members. In her role as Chief Health Care Services Officer, Liz is also responsible for expanding and maintaining the Westfund Provider of Choice Network with dental, optical and physiotherapy providers across Australia and is passionate about creating access to quality health care services.
Liz came to Westfund in 2017 from previous Clinical and Leadership roles focusing on patient centred care and clinical redesign and calls on her extensive 20 year career and qualifications in public and private health facility and staff management to inform her executive role.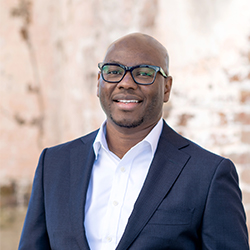 Deng Gichuru
Chief Risk Officer (CRO) and Company Secretary
As Chief Risk Officer, Deng has overall responsibility for providing leadership of the governance, risk and compliance, internal audit and legal functions across the Westfund organisation. Deng has more than 15 years experience in the financial services industry, including a role as Group Risk Manager at HBF. Prior to joining Westfund, Deng headed up the risk and compliance function at a leading ASX listed financial services company, based in Perth.
Deng is highly experienced in leading organisations through significant regulatory reforms, in addition to implementing successful risk management frameworks and strategies.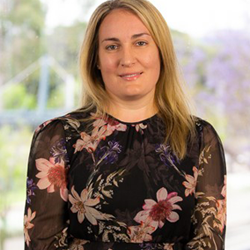 Magdalena Herceg
Chief Operating Officer (COO)
Magdalena has been with Westfund since 2020 setting up the PMO and working on our strategy with the leadership team. Her previous experience includes working in financial services for over 18 years in mortgage lending operations and contact centres, strategic projects and change management. She is passionate about the employee and member experience and ensuring teams have what they need to deliver the best member outcomes.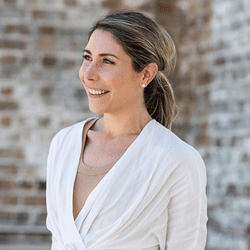 Anna Maltabarow
Chief Customer Officer (CCO)
Anna has built her career at the intersection of brand and customer experience. Her career has spanned some of the world's leading brands and marketing agencies across Sydney, London and New York including Oliver Wyman's creative consultancy Lippincott and Adobe's Experience Cloud in APAC. She's distinguished herself as a strategic thought partner, a change leader and a champion for customer-led innovation. As Chief Customer Officer, Anna will continue to champion member-centricity across Westfund's sales, marketing and innovation teams to position the fund for its next era of growth.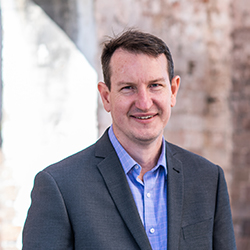 John Pallister
Chief Information Officer (CIO)
John is the leader of Westfund's Technology Services, Digital and Records teams with a vision to 'inspire and drive innovation with people and technology.' In his role as Chief Information Officer, John oversees the ongoing operation of all technology-based platforms, including core and member focused applications.
John joined Westfund after building a career specialising in the private health insurance and software development sectors at Networklogic, Pacific Health Dynamics and Civica. He and his team pioneered the education, development and implementation of the Information Security framework for CPS234 compliance and digital transformation within Westfund.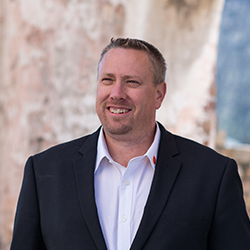 Chris Phillips
Chief Finance Officer (CFO)
Chris Phillips has more than 15 years experience at Westfund. In his role as Chief Finance Officer, Chris heads Westfund's Finance and Product teams, with key responsibilities to develop the fund's suite of products and to provide financial insight across the business.
With an extensive knowledge of the private health insurance sector and its products, Chris has established a great rapport across the industry. He has held senior management roles across operational, sales, marketing, auditing and analyst functions.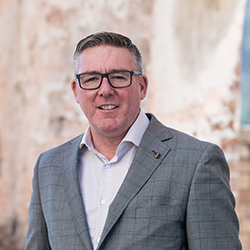 Bill Sheffield
Chief People Officer (CPO)
Bill is Westfund's Chief People Officer, leading the Westfund teams responsible for human resource management, culture, employee experience, organisational development and training. Since joining, Bill has shaped the culture of Westfund, meeting the needs of employees across Australia while also supporting the Fund's business goals.
Bill has held a number of senior management positions as a Human Resources leader and learning and development enthusiast both in his native England and since his emigration to Australia in 2012. Much of Bill's career has been spent working in the UK mining sector, where he held leadership roles based in human resources and learning and development. He also held various consultancy roles both in Australia and internationally prior to joining Westfund.