Rockhampton Riding for the Disabled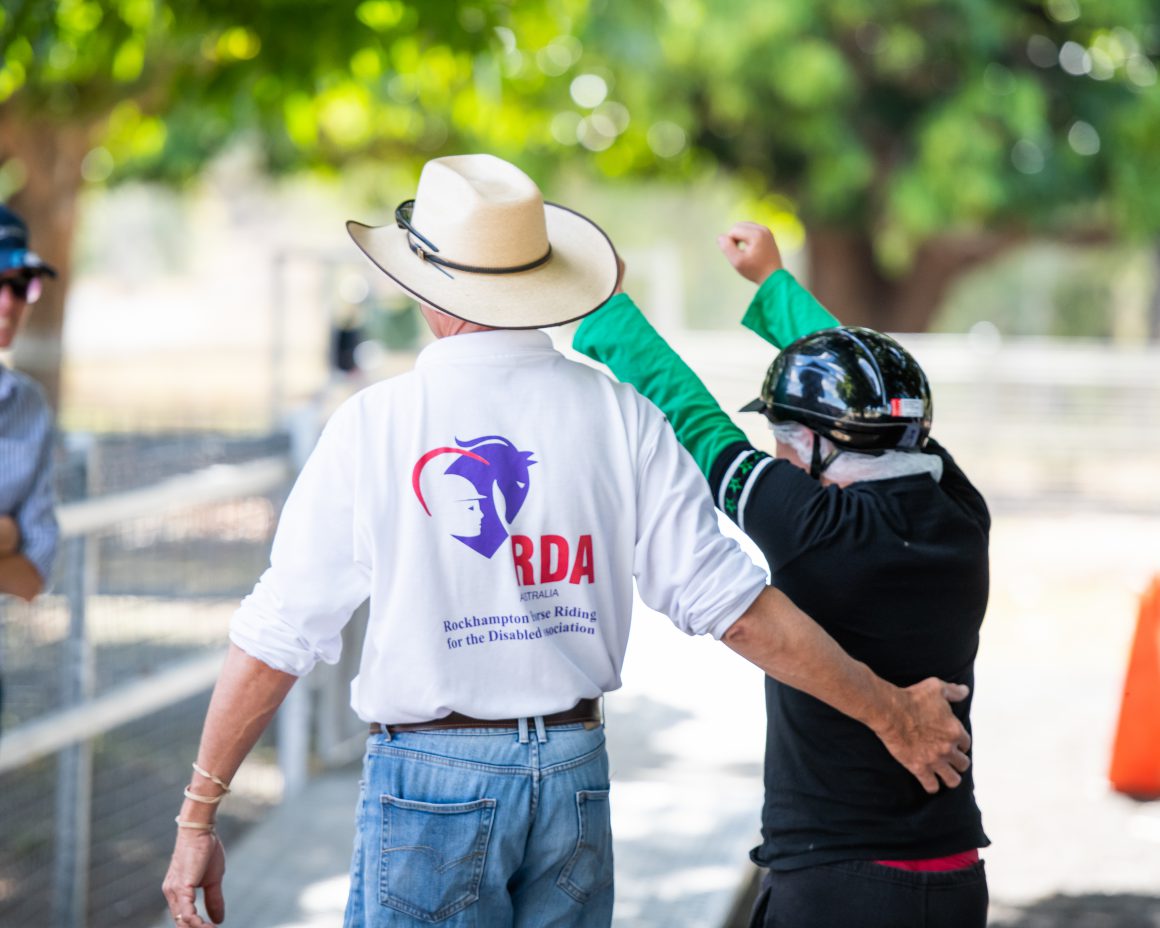 Rockhampton Riding for the Disabled are a not-for-profit organisation who focus on the therapeutic benefits of horse riding.
Their approach allows riders to build skills, teamwork and confidence, while focussing on the most important thing – fun.
The group caters for riders with a range of disabilities, both physical and intellectual.
"It's not only physical, a great number of our kids now have autism and they have varying degrees of that, depends on what level they are on the spectrum. Some of them can be quite high functioning," explains secretary Enid Bunt.
As the group caters to such a wide range of needs, volunteers are a must to keep this important work going.
Due to the nature of the activities, requirements and ratios are non-negotiable. Unfortunately, volunteer numbers can be an issue at times.
"We have to have a leader and usually two side walkers (per rider). Some riders can ride independently but they still need somebody to lead their horse… they definitely need a side walker while ever they're not in the arena because from here to there they could topple off, the horse could shy or something.
"They need to have somebody there to grab them if they are going to fall, because they're already vulnerable, you don't want them falling and getting hurt as well. They may not react as quickly, so that's why the side walkers are there," says Enid.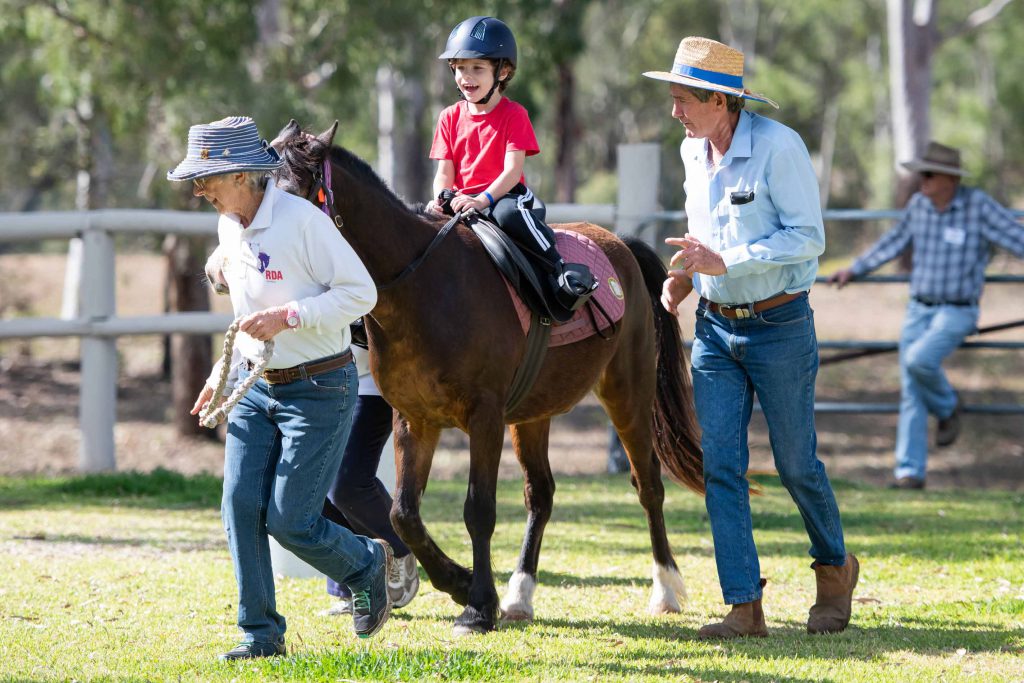 There are also requirements around the number of accredited coaches who must be present at all times.
"Our two coaches, who we have to have on the ground – they're both in their late 80's so we're hoping to get some new younger coaches up.
"They don't tend to do the lessons so much anymore but they have to be on the ground. They have to be present, that's the rules of RDA, you have to have a level one coach on the ground," explains Enid.
"It can take up to two years to get a level one coach accredited.
"They have to be assessed on the ground doing a lesson, you know, showing mounting, putting the kids on the horses, getting them off the horses and all the safety aspects that come with that, they have to be physically assessed.
"It does take a while to get them accredited," says Enid.
It's just the difference you see in the kids, you know? Especially in some of the kids with severe disabilities… you see them go from not even being able to walk unaided to walking independently. Some of the kids with autism just communicate, whereas when they first came they just tend to be so, so, stressed out.

 
As with many organisations which depend on volunteers, age can be a factor.
Some of the group's volunteers have been members of the organisation for 40 years or more and are incredibly passionate about the impact Riding for the Disabled can have on people's lives.
Cherie Weatherall, for example, has been a part of Rockhampton Riding for the Disabled since it first formed and she knows all too well how crucial it is to have that support. "You can't work without volunteers," she says.
Despite the obstacles, Rockhampton Riding for the Disabled remain focussed on providing the best possible experience for their riders and have plenty of plans to expand the organisation, including other therapies.
They currently cater for 35 riders in multiple sessions on Wednesdays and Sundays each week, however there are 37 people on their waiting list and they would love to alternate riders so they're able to fit more people in.
Some of their riders compete in state events in Brisbane, and some even go on to compete in the Special Olympics, a huge achievement.
For Enid, volunteering with the organisation has become a hugely rewarding part of her life
"After a few times coming, with the interaction with the older volunteers and other riders and the horses, they tend to have calmed down considerably, they'll communicate.
"Some of them will be non-verbal but they'll be waving, doing their usual sort of communication things," says Enid.
"The changes you see – it's just so rewarding to see them, it's amazing."