Dragons Partner with Westfund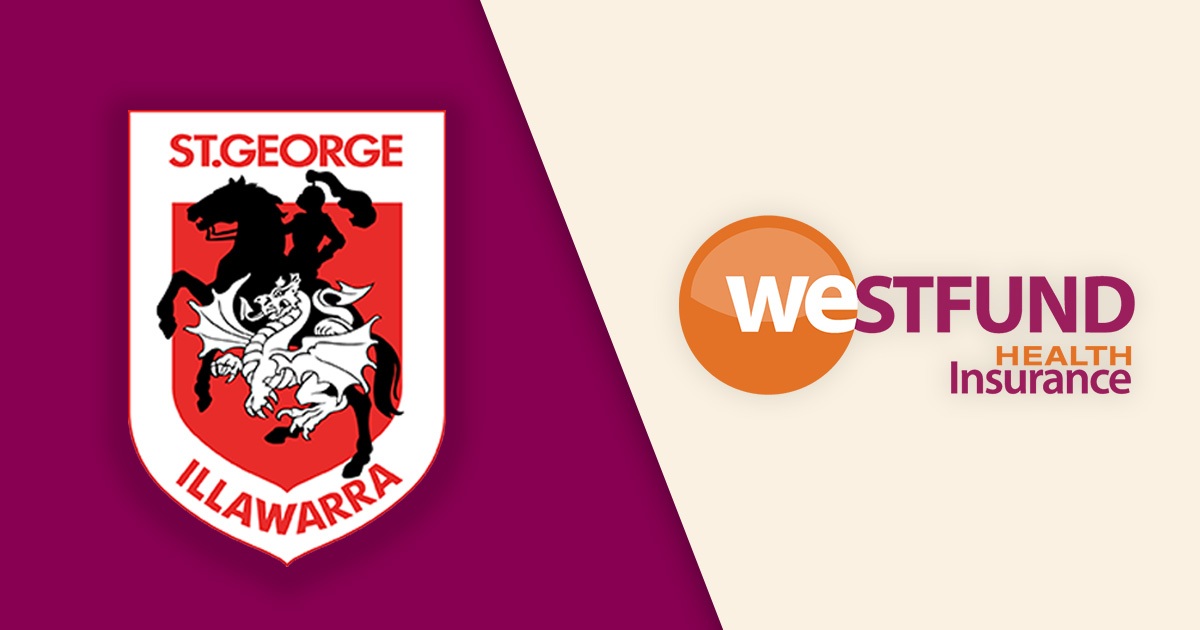 Westfund Health Insurance is proud to announce a partnership with St George Illawarra Dragons, commencing in 2018.
An Australian-owned and operated fund, we aim to promote health and wellbeing, particularly in regional areas.
Westfund Chairman Howard Fisher is excited to join forces with the Dragons in 2018.
"Partnering with the Dragons is a progressive opportunity for Westfund as we look to engage with our members in key areas including Wollongong and in the Central West of NSW," Fisher said.
"The affiliation will also provide Westfund greater opportunity to increase awareness of our business and to align with health-related initiatives to show we are more than just a health insurer.
This relationship will also feed into Westfund's community engagement strategy based around support of regional sport and in encouraging and developing our community relationships in alignment with health and wellbeing initiatives.
"All at Westfund are enthusiastic about our new partnership with the Dragons and look forward to developing some beneficial valuable relationships and projects for the benefit of our members and their communities."
Dragons CEO Peter Doust was delighted to welcome Westfund Health Insurance to the club.
"Westfund has been a respected provider of health insurance for over 60 years and we are delighted to partner with them for the next three seasons," Doust said.
"We look forward to working with them in developing growth initiatives and to further enhance benefits for members of both the Dragons and Westfund.
"Our recent commitment to the New South Wales town of Mudgee for the next two years will provide for direct strategic opportunities in Westfund's core Central Western region.