Managing Prediabetes and Type 2 Diabetes

Diabetes is a prevalent condition in Australia; around 1.2 million have the condition, while another 2 million have prediabetes – the precursor to type 2 diabetes.
Unfortunately, the number of Aussies diagnosed with prediabetes or diabetes is rising every, and type 2 diabetes, which is largely caused by unhealthy lifestyle behaviours, is the fastest
growing.
While a diagnosis of prediabetes or type 2 diabetes can be a difficult one to face, the good news is that it can be managed with healthy lifestyle strategies.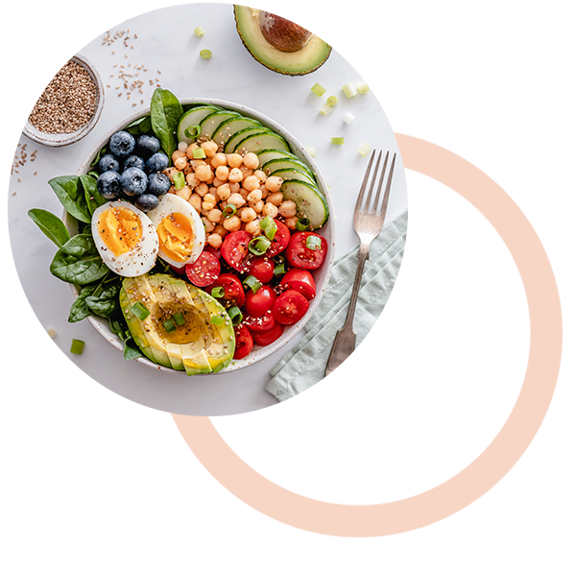 Risk factors
Type 2 diabetes can run in the family, however, there are certain lifestyle factors that can greatly contribute to your risk of developing it. These include:
Being overweight an carrying extra weight around your waist.
Having a sedentary lifestyle.
Eating an unhealthy diet that is rich in refined carbohydrates, sugar, saturated fat and salt and low in fibre.
Smoking.
Having high blood pressure and high cholesterol.
Diabetes risk management and treatment is all about controlling your blood sugar and ensuring your levels don't spike or drop too low suddenly. Speaking with your doctor about possible  medication, as well as adopting healthy lifestyle habits (like a healthy diet and daily movement) are key to preventing complications.
Total Wellbeing Lifestyle Plan and Diabetes
Westfund has partnered with Digital Wellness to bring you the Total Wellbeing Lifestyle Plan. The CSIRO Total Wellbeing Diet is a diabetes-friendly weight loss plan that focuses on whole foods. It includes a balanced amount of low GI carbohydrates that won't cause a spike in your blood sugar, which means as a diabetic, you can keep carbs in your diet! The diet also includes plenty of veggies, fruit, lean protein, reduced-fat dairy and healthy fats. The Total Wellbeing Lifestyle Plan is a great first step towards a healthy life; you'll learn how to eat a filling, nutritionally balanced diet and how to manage your weight long-term. 
If you're at risk of developing prediabetes or type 2 diabetes, or you'd like some help managing your conditions, the Total Wellbeing Lifestyle Plan is here to help. 
The plan delivers:
24 weeks of the CSIRO Total Wellbeing Diet - a higher protein, low GI weight loss plan specifically formulated by Australia's national science agency.
15 one-on-one Health Coaching session with an Accredited Practising Dietitian
Digital health and weight loss tools to help you keep track of your food.
Weekly tutorials about health, weight loss, nutrition, exercise and mindset.
A simple exercise plan to gently build up your movement every day.
An active online community to encourage, support and motivate you.

Learn more about the Total Wellbeing Lifestyle Plan today so you can feel good and get back to living a healthier happier lifestyle.
Eligibility criteria applies. See here for more details.