Farming families welcome Westfund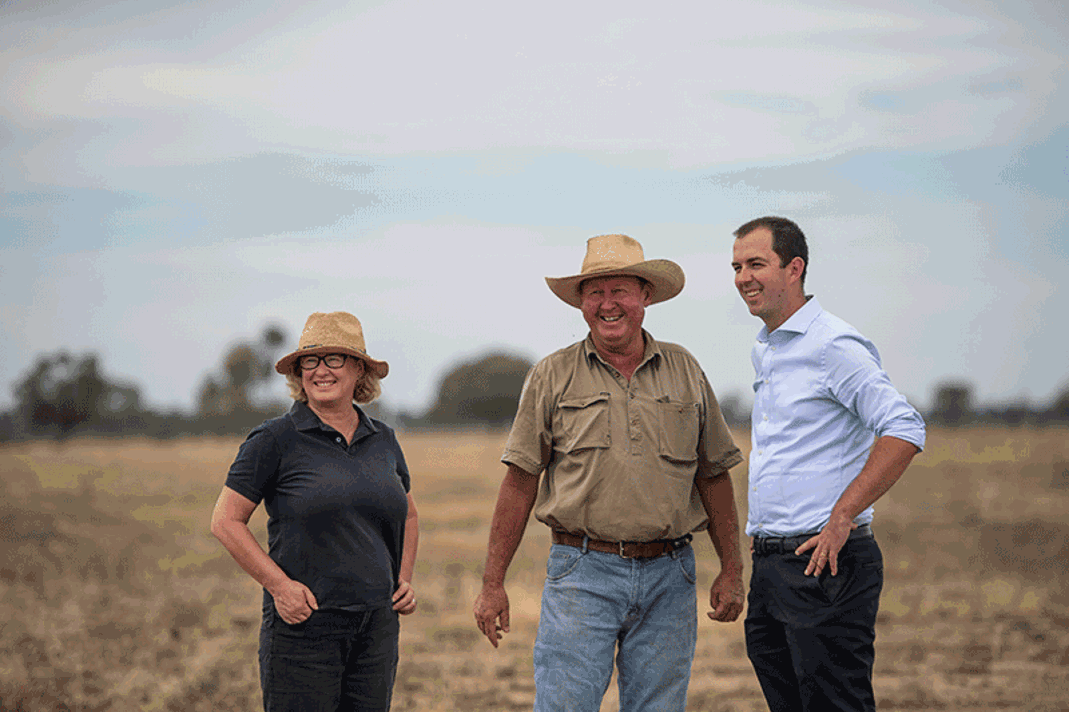 Former Westfund CEO Matt Banning had the privilege of meeting long-term Westfund members in the Narromine area. They are all dealing with the effects of drought and trying weather conditions
He spoke at length with the Moody and Flinn families about the challenges of caused by the severe conditions, as well as the amazing benefits of life on the land. The Kensit family also made time to meet. The trip was an opportunity for each family to share their story with us – allowing our CEO to take a first-hand look at their experiences and to hear about the many challenges facing farming communities.
The common theme among all three families was community, with the benefit of a welcoming, tightknit and supportive community making all the difference in both good times and bad and that despite the challenges, the lifestyle is definitely something that's 'in the blood'.
"I'm truly grateful to our members for making the time to meet with me during what I know is an extremely busy time," said Mr Banning.
"It's important not only Westfund, but for me personally, that their stories are shared and that although the media coverage around the drought has decreased in some instances, the challenges faced by our farmers are still there.