Member stories | Jessie Bennett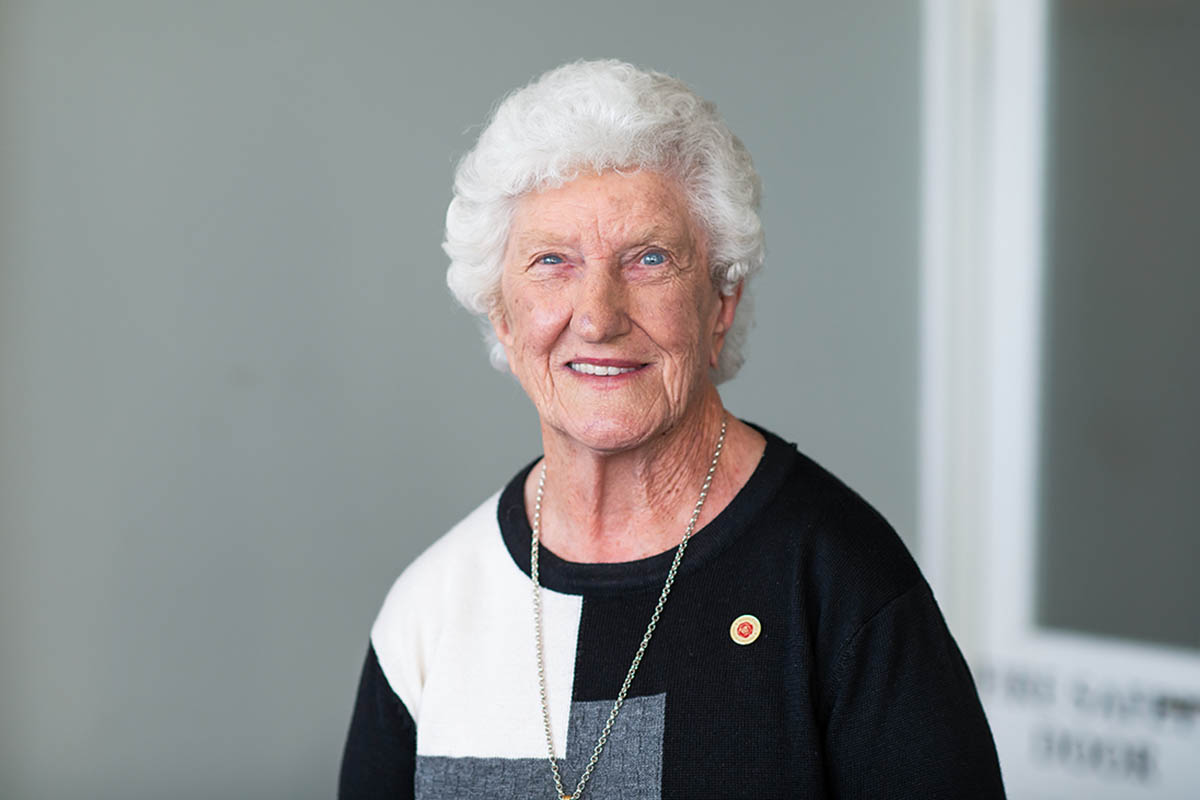 Jessie Bennett is a people person. Anyone who knows her also knows that she is quick to stop for a minute – or two – for a chat.
It is a personality trait that served her well in her many years of business and one that continues to serve her well in her active social life. Jessie is a lifelong Lithgow, NSW resident, raising her family there and running a successful business for many years alongside husband, Ted.
"I was in Main Street for 45 years, with the dry cleaners and a frock shop," she explained. "I loved it. I miss the people dearly from the business. It was a good opportunity to meet lots of people."
She has fond memories of a lively Main Street. "I'm going back years ago – Main Street was alive. Friday nights we would have a carnival, Saturday mornings there was a band playing in the street," she says.
It comes as no surprise that one of her favourite things about the area is the people. "They're so friendly; that's never changed," says Jessie.
She's not just a fan of her fellow residents. Jessie is proud to call Lithgow home. "I just love Lithgow. It's been my home, my kids were born and bred here," she said. "It's a very faithful town."
She is an active member of the local community and is kept busy with her charity work and involvement in organisations such as Quota, as well as attending her beloved dancing classes.
Jessie thinks it is important to be involved and give back to the community, and maintains that having such a full calendar has both physical and mental benefits.
"I just love Lithgow. It's been my home, my kids were born and bred here. It's a very faithful town."
Jessie Bennett
She recalls joining Westfund in its early days and has remained a member ever since; she has now been a member for over 50 years. She is pleased that the fund has chosen to remain true to its roots, keeping its Head Office and the centre of the operations in Lithgow.
She has seen a lot of changes in her lifetime and is pleased that Westfund for her has remained a constant. "It's been very interesting to watch things change, because lots of things change," she said.
"But generally I don't like changes and that's why I stuck with Westfund,
because I'm quite happy with them." Jessie is proud advocate for her hometown and is eager to see what the future holds for the region.

"You feel at home in Lithgow," she said. "I can't picture myself
anywhere else."