Bx Business xCellence Awards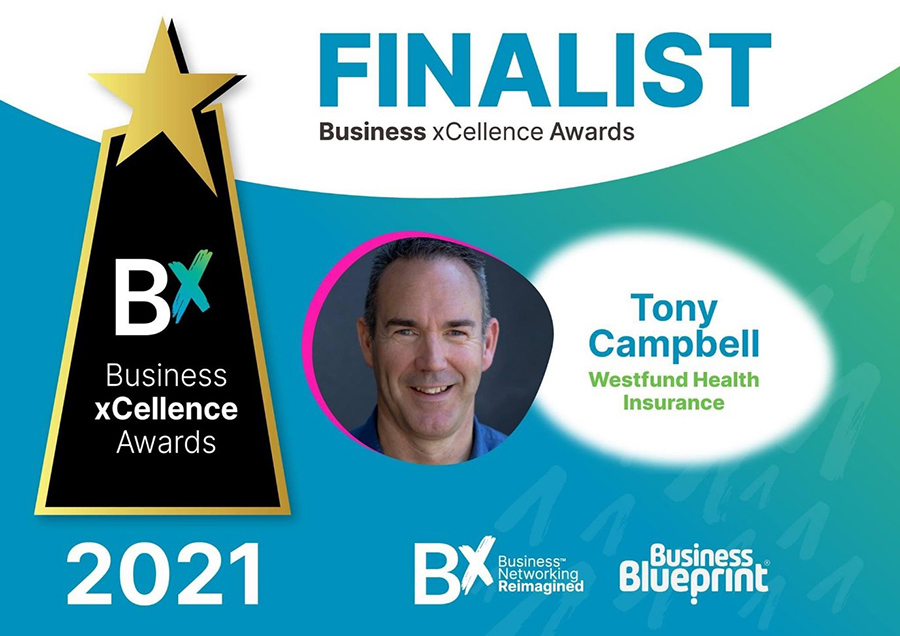 Our Senior Business Development Manager Tony Campbell is celebrating this week after being announced as a finalist in the 2021 Bx Business xCellence Awards.
Tony's been nominated in the Financial Services category – the same one won by his Westfund colleague Janine Curran last year.
"It's a great feeling to be one of the finalists in this category," says Tony.
"We really love the relationships we've been able to develop through Bx Business Networking Reimagined. Especially given the rigours of COVID, it's wonderful to be able to be part of this forum and remain connected with the business community."
Winners will be announced at the Bx Business xCellence Awards night on 22 November.