Gold Stars shine in new content series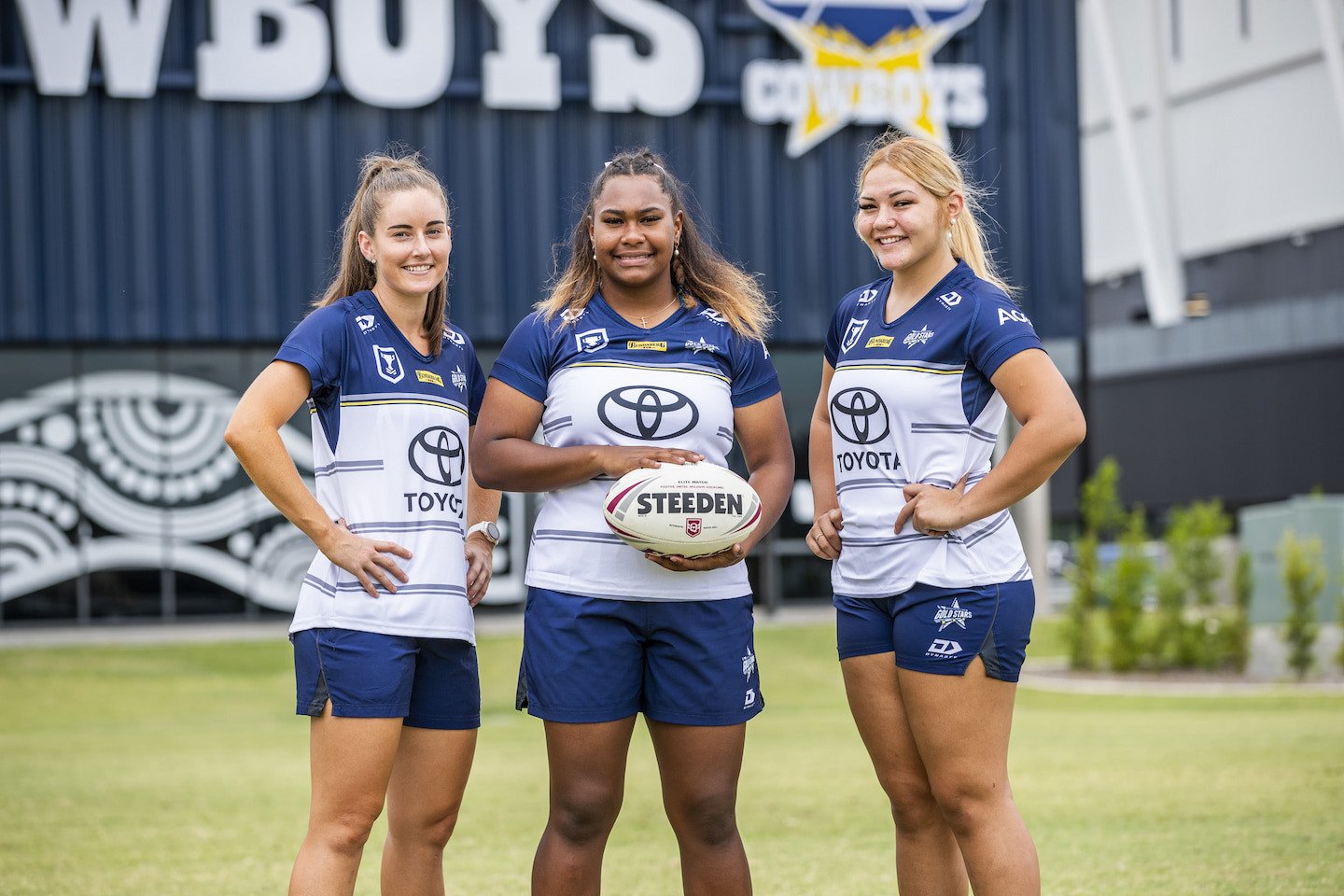 After announcing our partnership with the North Queensland Gold Stars women's rugby league team for their 2022 season earlier this year, Westfund is excited to launch a new six-part content series. The 'We can be legacy makers' series features members of the Gold Stars squad and their head coach, on the cusp of entry into the NRLW, sharing their personal stories and hopes for not just their future but that of the next generation of female athletes.
We'll be releasing one video a week, and we're inviting you to come along on the journey and learn what it feels like to be creating a sporting legacy.
Hear from Gold Stars like Alisha Foord how important pathways are for girls dreaming of a rugby league career – and how they're flipping the script and becoming role models themselves.
"I grew up idolising men, wishing I could be like Johnathan Thurston or Matty Bowen and obviously that was a dream that could never come true but if you're a little girl now and you look up to the Gold Stars, that's a dream you can train towards" – Alisha Foord
Westfund is excited to partner with a team of talented sportswomen inspiring the next generation.
"We're proud of our longstanding partnership with the North Queensland Cowboys and when the opportunity came around to support the Gold Stars on their road to the NRLW, we said yes immediately," said Westfund CEO Mark Genovese.
"There's never been a more exciting time for women and girls in the NRLW and sport more widely, and we can't wait to see the Gold Stars shine and build a legacy they can be proud of," he said.
The Gold Stars' bid to enter the NRLW, as part of the planned expansion in 2023, was announced in February.
The Cowboys Women's Academy was launched in September 2019 and now almost three years on, the Cowboys believe that female rugby league in North Queensland is in a position to be able to support a team in the NRL's top female competition.
While the final decision is still to be made, the Cowboys are quietly confident.
"The formation of our Club in 1995 was to fulfil a vision of keeping North Queensland talent in North Queensland.
To give young females players the ability to represent their region on the national stage is an opportunity we won't pass up" said North Queensland Toyota Cowboys CEO, Jeff Reibel.  
Keep up to date with the latest episodes here, or follow online #wecanbelegacymakers