Healthy partnership grows to new level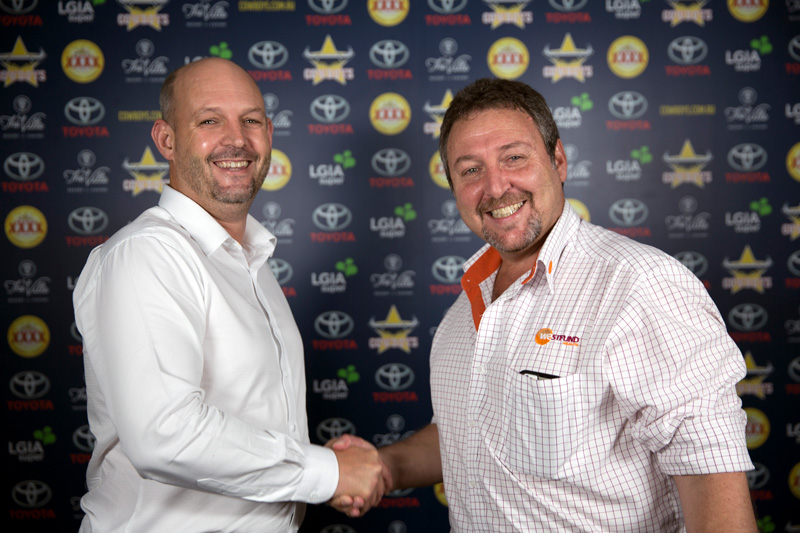 Westfund is pleased to announce its entry into the major partnership family at the North Queensland Cowboys, building on an already a healthy corporate relationship.
Joining with the club in 2016 as a Cowboys Community Partner, Westfund Health Insurance has been working collaboratively with the club to deliver preventative health programs throughout regional North Queensland, and are now taking the partnership to the next level.
Westfund will continue to be recognised as the club's exclusive and official Health Insurance Partner, caring for the clubs' (and players') health insurance needs throughout the 2018 season.
The upgraded partnership includes new branding and engagement opportunities, and special health insurance offerings for Cowboys members and partners.
Cowboys Chief Commercial Officer Jeff Reibel said the growth in the partnership was a testament to the strength of the relationship built upon common values of community and a country ethos.
"Working together on delivering invaluable regional health initiatives for the past two years has validated the alignment in our values, and a common belief in giving back to our community,
Mr Reibel said
"We are proud that Westfund have chosen to evolve our relationship as a major partner and use the association with our club to expand their health insurance business throughout regional North Queensland."
Wholly Australian owned and operated, Westfund has been serving its members and regional communities since 1953.
Westfund CEO Matt Banning said the partnership is valuable to the fund as a vehicle to engage with current and prospective members and communities.
"Westfund is excited to be extending our partnership with the North Queensland Cowboys, and evolve a relationship we have built over the past two years to join the major partner family from 2018," Mr Banning said.