Westfund join forces with Panthers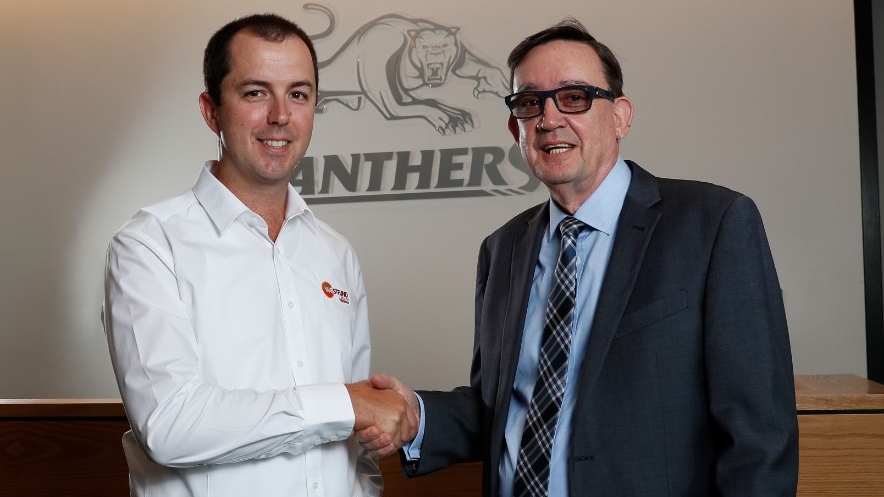 We are delighted to announce that we have signed on as the Penrith Panthers club's official insurance partner, for at least the next three years, commencing in 2018.
"It is with a great deal of satisfaction that we welcome Westfund into the Panthers family," Panthers CEO Brian Fletcher said.
"Westfund has forged its strong reputation on prioritising the needs of its members and building meaningful relationships with its communities.
"These are fundamental values that Panthers also embraces and we look forward to working together to deliver fantastic benefits for Panthers and Westfund members in the years ahead."
"Westfund is excited to be partnering with Panthers in 2018," Westfund CEO Matt Banning said.
"Partnering with Panthers is a great opportunity for Westfund as we look to engage with our members in key areas including the Blue Mountains and Penrith; as well as into our current catchment across Central West NSW.
We support Panthers bringing the NRL into the Central West and in sustaining a program for growth across the state. We look forward to the match at Bathurst's Carrington Park in May and in joining Panthers in developing a program of community events based on health and wellbeing in regional communities.
"Our partnership with Panthers will provide Westfund greater opportunity to increase awareness of our business and to align with health-related initiatives to show we are more than just a health insurer.
"All at Westfund are enthusiastic about our new partnership with Panthers and look forward to developing some valuable relationships and projects for the benefit of our members and their communities."