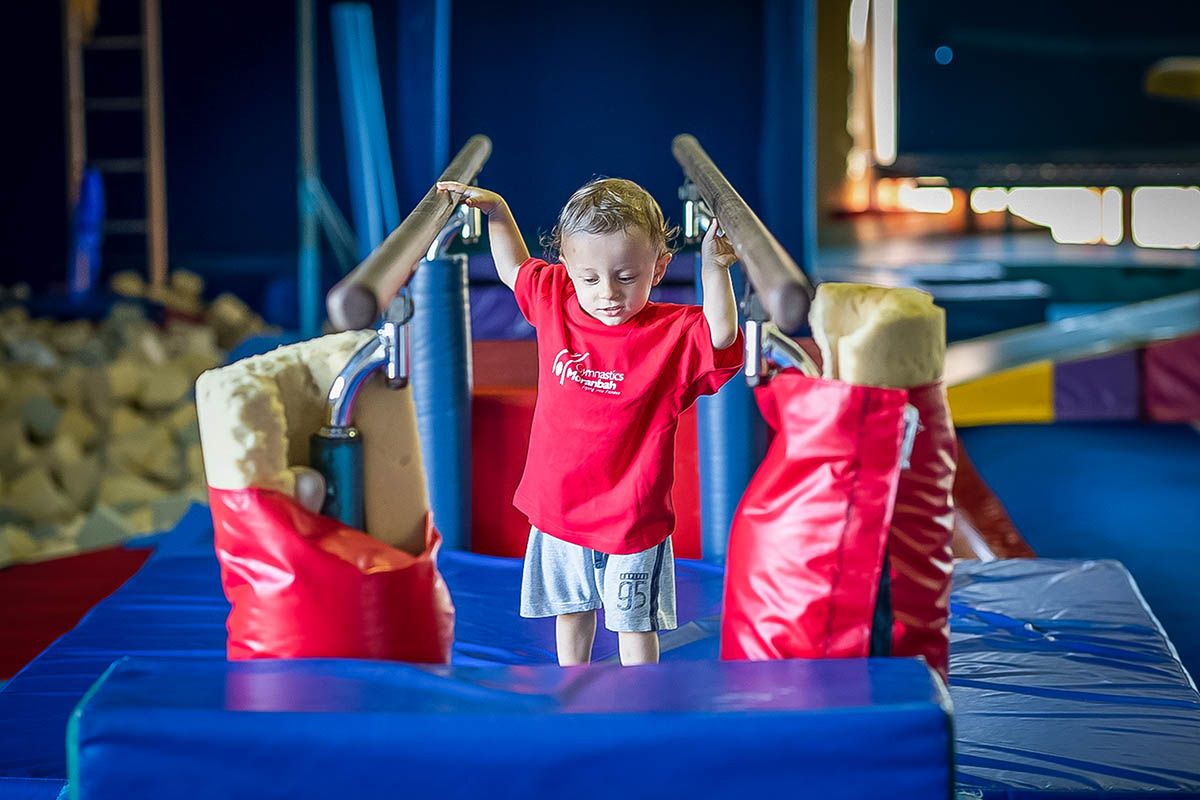 Gymnastics Moranbah
In a relatively nondescript building in Moranbah, Queensland, is surely one of the town's best-kept secrets – their impressive gymnastics facility.
Within these four walls, among the colourful mats and equipment, children and adults of all ages are keeping fit and active while learning a range of skills along the way.
Club Manager and Coach Gabrielle Halverson became a part of the organisation after moving to Moranbah.
Her daughter was already doing gymnastics at a previous club, so it was a natural decision to continue the sport.
Gabrielle soon found herself getting more involved with the club.
"They (Gymnastics Moranbah) were looking for some committee members and I sort of got on the committee and it's all just been upwards from there," she explains.
She hasn't looked back.
"What I enjoy the most about coming to gymnastics is definitely the coaches, the people, the parents and the kids," she says.
Also involved in a coaching capacity, Gabrielle finds working with the gymnasts very rewarding.
"Personally I get a lot of excitement out of coaching with the kids when they get an achievement.
"They always love to learn a new skill or be able to do something that they couldn't do the week before," she explains.
Sharing Gabrielle's passion for coaching is the club's Coaching Director Racheal King.
Racheal got involved with gymnastics when she was five years old and has continued to be involved with the sport in a variety of ways ever since.
"I saw Nadia Comăneci on TV when I was watching at the Olympics and I thought, that's it, I want to be like her," she explains.
Racheal has been pleased with the wider community's response to Gymnastics Moranbah and is grateful for the support that they have received.
"The community has embraced our club really, really well. They've helped us out a lot."
Racheal King
Popular with residents in the younger age groups, the aim is not to encourage some of the community's older residents to consider the sport.
At time of writing, Gymnastics Moranbah was working to bring in their new over 50's program.
"Our inspiration behind starting our group for our over 50's is to involve our older community within our gymnastics community," explains Racheal.
"It's to ensure that they stay fit and mobile and being able to move and enjoy life to their fullest."
Simone Myles coaches Gymnastics Moranbah's Kindergym classes for children aged under five.
Coming from a fitness background, it was a natural fit for Simone to get involved.
She has seen first-hand the effects that fitness can have for adults, as a personal trainer and group fitness instructor, and is keen to work with children to help them learn that fitness is fun.
"I'm with zero to five's, so not necessarily technical, but I just want to show them that moving your body is fun. Trying things is fun, trying things in a safe environment's really cool," she explains.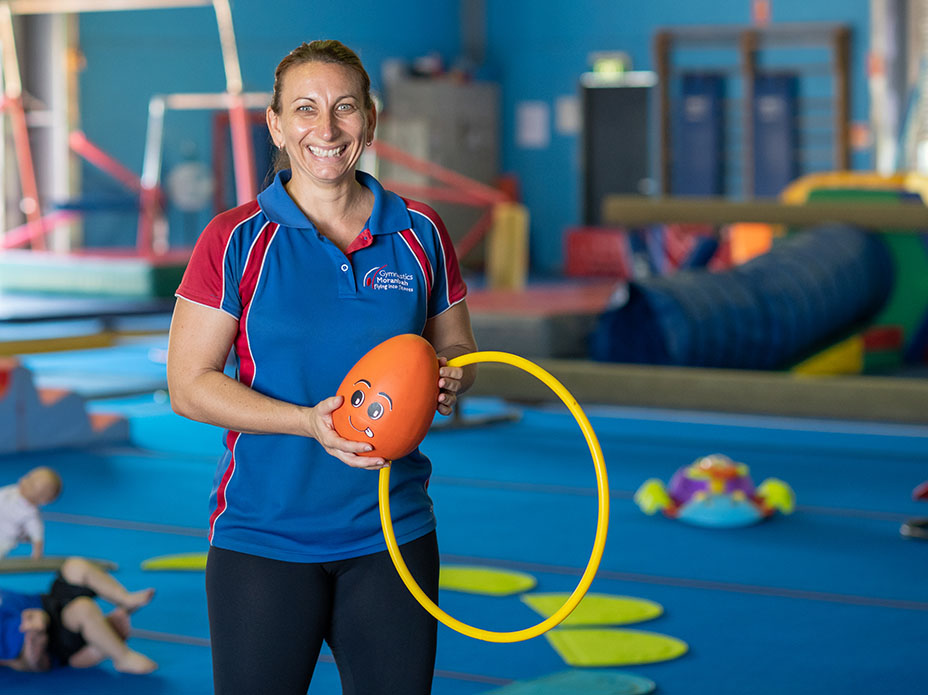 Simone can also clearly see the benefits of a class for over 50's.
"I believe the over 50's will get a lot out of gymnastics. It will help with their co-ordination and balance which is really important. It will help with their confidence as well. Sometimes when we hit an age we start to doubt ourselves – 'we weren't as good as we used to be'. And they're learning something new. So it's really good for mental health as well.
"Because I believe when you learn new things you keep your brain active as well as the body," she explains.
Gymnastics Moranbah is continuing to innovate to meet the changing needs of their community.
One thing that gymnasts young and old can always depend on is the support and enthusiasm of their coaches.
"It's been my passion since I was a little girl," explains Racheal.
"I love seeing children grow, I love the sport in itself, I love the artistry, I love the perfection.
"There is not a single thing of gymnastics I don't like.
"I couldn't ask for anything else."
"It's my perfect job."