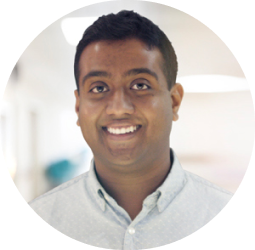 Availability Tuesday - Friday
Dr Karthikeyan graduated from University of Sydney in 2012 with a Bachelor of Dentistry. He spent a number of years working across Central, Mid-Western and Mid-North Coast in areas including Forster, Dubbo and Mudgee. This gave him a thorough understanding of the needs of our community. Dr Karthikeyan is proud to deliver high quality, comprehensive dentistry.
Qualifications and Achievements
Bachelor of Medical Science, University of New South Wales, 2007
Bachelor of Dentistry, University of Sydney, 2012
Trained in implant surgery and implementation
Awarded a Dental Officer position in the Commonwealth Government's highly competitive Volunteer Dental Graduates Committee
Active member of the Australian Dental Association
Vice-Chair of Recent Graduate Committee
Dr Karthikeyan has a special interest in minor oral, dento-alveolar surgery and cosmetic dentistry.
More about Dr Karthikeyan
Outside of work he enjoys travelling and exploring the natural beauty of his local area. He also enjoys tennis, golf and squash.
Please call 1300 937 838 to make an appointment for Dr Karthikeyan.