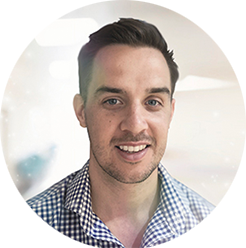 Availability Monday - Thursday
Dr Bennett graduated from Sydney University with a Bachelor of Dentistry in 2012. He gained his experience working in private practice in Sydney and the Central West. Dr Bennett then took on the role at Westfund as Co-Clinical Lead Associate. He prides himself on his expert delivery of all aspects of general dentistry. He has special interests in root canal, jaw joint pain and cosmetic services. He continues to keep up to date with the latest in dental technologies and teachings by attending courses. Dr Bennett is an active member of the dental community.
Qualifications and achievements
Bachelor of Medical Science, University of Sydney, 2007
Bachelor of Dentistry, University of Sydney, 2012
Volunteered in South Africa, India and Ecuador
Current member and previous President of the Australian Dental Students Association
More about Dr Bennett
Outside of the office he enjoys surfing in Manly, running up Hassan's Wall in Lithgow and playing soccer.
Please call 1300 937 838 to make an appointment for Dr Bennett.